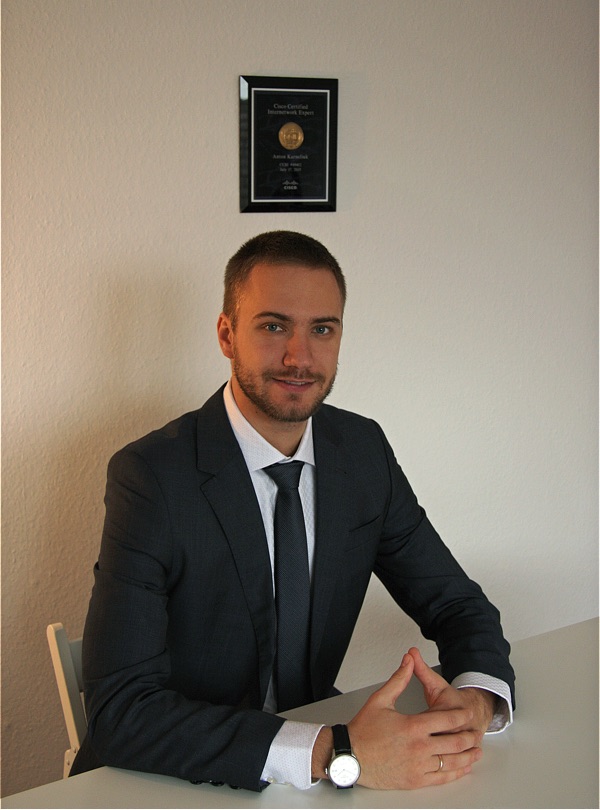 Practical overview of IT business, network techologies and project management.
INTRODUCTING
Dear friend,
I'm glad to welcome you at my blog. For sure I can start this notice with "target-oriented highly motivated" and other usual staff. Well, it's really important, but from my prospective the IT should have a human face. That's why one of the key pillars of my work is the ability to hear people's needs and delivery the solutions to them.
I have an extensive experience at all the stages of networks' lifecycle in Enterprise, Service Providers, Data Center and Security contexts:
Prepare high level designs (HLD) and project proposal based on business drivers of the customer, including finding out business cases and consulting
Plan the network modernization, including auditing the existing infrastructure and providing projects plans
Design low level documents (LLD), including bill of material (BoM) and implementation plans
Implement network solutions in test and production environment and control the execution of project plans by suppliers/employees
Operate the existing and deployed infrastructure, including monitoring and maintenance
Optimize the network infrastructure to reduce operational costs and maximize the business value from the network
I enjoy IT/telecommunication environment. It's the most dynamic developing field of our life. I like to do something here to make people's life easier, safe and more comfortable. That's why I've been working here 8 years and continue to work and have fun from it. My main interests are focused in the following domains:
IT Business
Networking architecture / development / management / training
Project Management
I'm open for new challenges and you can hire me to improve your business by maximizing benefits from your IT and network infrastructure. I can help you with the following things:
Management in IT and Networking fields
Project management
Executing full or part networks' lifecycle and consulting on all stages (business cases, auditing, designing, implementation, operation and optimization of network solutions).
Provide education for your staff on wide range of networking topics and devices (solely Cisco and multivendor).
My expertise is confirmed by various international certificates. The most important currently is 2x CCIE (RS/SP) #49412 in network field, CAPM in project management and ITIL-F in IT management.
As well I'm opened for collaboration in new projects and other partnership, if it brings benefits both for you and me.
You can look my profile in LinkedIn with more formal CV: https://de.linkedin.com/in/anton-karneliuk-46ab2089
As well you can follow me on twitter in order to be updated with different IT or business stuff: @AntonKarneliuk
Thanks for your attention and enjoy your visit.
[UPD 2019] I'm Cisco Champion of 2019!
Best Regards,
Anton Karneliuk
MSc., 2x CCIE #49412 (RS/SP)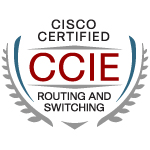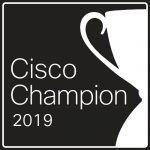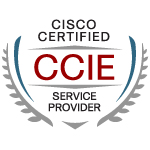 MY PROJECTS
I like complex projects. The process of the project and performing tasks helps me to sharp my skills, revise my knowledges and develop further. The result of the project inspires me and gives a satisfaction from the well done work. Here you can find some lists of the projects that I've realized at different roles:
Core IP/MPLS Backbone Swap (project manager / technical expert)
IP/MPLS Backhaul Roll-out (project manager / technical expert)
Seamless MPLS (technical expert)
Launch of the first company's own DWDM System and integration it with IP/MPLS Layer (project manager / technical expert)
Development and implementation of performance measurement strategy for IP/MPLS Backbone and Backhaul (project manager / technical expert)
Designing and launch of a national wide electronic toll collection system (ETC) (core team member – technical coordinator / technical expert)
Launch the geo redundant packet core (technical expert)
Migration of firewalls to new vendor (technical expert)
Launch of direct AWS peering (technical coordinator / technical expert)
Launch of company's own Autonomous System (technical expert)
EXPERTISE
Coupling 2 Cisco CCIE (Routing and Switching, Service Providers) certifications with extensive hands-on experience from big Service Providers and Enterprises as network engineer and manager I have deep knowledge in the following fields:
Project management:

Requirements analysis, project charter, project plan, WBS structure, communication matrix, risk management, budget/time/quality/scope management and balancing

Transmission:

Ethernet, PPP, IPv4, IPv6, MPLS, TDM, SDH, DWDM, MTU/MSS, LAG

Routing protocols:

Static, RIP, EIGRP, OSPF, IS-IS, BGP

Switching protocols:

Spanning Tree Protocols family (STP, RSTP, MSTP, RPVST+) and its extensions, VTP, REP

L2 VPN technologies:

1Q, QinQ, L2TP, AToM, VPLS, OTV, Fabricpath

L3 VPN technologies:

PPPoE, GRE, IPSec, DM-VPN, GET VPN, MPLS VPN

Security:

AAA, NAT (44, 46, 64, CGN) Firewalling, IPS/IDS, CoPP, DAI, DHCP Snooping, uRPF

Advanced network services:
Multicasting:

PIM, IGMP, MLD, MSDP, LSM, MVPN (including NG-MVPN)

Network virtualization:
Wireless technologies:

WiFi, Standalone AP, Controller-based AP, WLC

Network Operation system:

Cisco: IOS, IOS XE, IOS XR, NX-OS, ASA-OS
Nokia (former Alcatel-Lucent): SR OS (TiMOS)
Arista: EOS
Cumulus: Cumulus Linux

Capacity planning:

Bottlenecks outline, measurement, forecasting

Collaboration technologies:
Network management:
It's difficult to cover everything, that's why you can ask me directly about any network or project management topic even if it isn't listed above. I can help you with your question providing consulting or implementation or delivery training for your staff.