Hello my friend,
The last Saturday I've successfully passed my CAPM exam. It's really awesome, I'm very excited about this fact. So I want to share with you my opinion and impression about the exam and preparation to it.
Background
Previously I had experience in this field, but it was mainly intuitive. It's absolutely normal, because the logical and analytical mindset forms the basis for the project management. But for sure, as in each other profession, there are a lot of details, tools and techniques, which can help you to deliver the projects in time/scope/budget with necessary quality. You don't have to reinvent the wheel, because you can just follow the PMBOK, which is standard for project management, and be sure that you will achieve you goals. For sure, the experience is necessary, but solid knowledge and understanding, how to manage the projects, is very useful. I've already written about my insights from PMBOK.
CAPM Exam
The exam itself is quite interesting. It has 150 questions and lasts 3 hours. The questions are build in the way to check your knowledge in all the knowledge areas (KA) of project management, as it's provided in PMBOK.
To be honest, it CAPM is the second longest exam, which I have ever taken. The first one is CCIE Routing and Switching Lab, which takes 8 hours to pass it.
I can't disclose the content of the exam, what is obvious, but in general I recommend you to prepare very well. There are a lot of questions that are based on the pure memorisation of different facts from PMBOK. In my opinion, it's silly, because you will completely forget these facts the next day you pass the exam. What you won't forget is the understanding of how that or this process or technique works. There were also a lot of interesting and valuable questions, about network diagrams or earned value management, which in my opinion is crucial for real project management, because you will certainly use this knowledge in your work.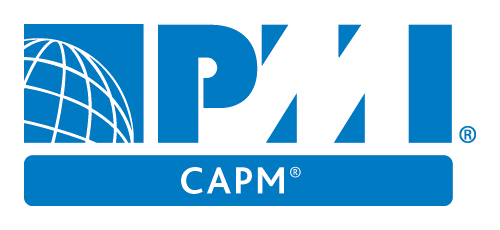 The exam itself is available in different language, so you can find the most suitable for you. Though English isn't my native language, I prefer to pass the exam in English. The root cause for this is that English is international business language and it's easier to speak to project managers from other countries. But, as I said, you can simplify your life and to pass the exam in your native language.
Preparation to CAPM Exam
From the very beginning till the exam day it takes me about 5 months to prepare for the exam. But I know that you can shorten this time at least twice. In general I've used the same algorithm for preparation, which I used for CCIE Routing and Switching. For CAPM exam it's also relevant. I've only slightly adapted it to this exam. So I recommend you to do the following:
1) Read and make notices from PMBOK itself. Officially this book is called «Project Management Body of Knowledge PMBOK Guide, 5th Ed 2013».
2) Read another official guide «A User's Manual to the PMBOK Guide, 2013». This book is really useful, because it's much easier readable as PMBOK . So this book covers PM topics from another point of view.
3) View some videos. There are a lot of free or paid videos, you can just chose any you want, based on the instructor's style
4) Read PMBOK again.
5) Pass the CAPM
Day Zero (exam day)
Just relax and listen to good music. I usually listen to my favourite guitar player Sergey Mavrin and his track Fortune. This track always brings me fortune at the exam. If you follow the algorithm above, you will be good prepared.
Lessons learned
In my case it takes too long to prepare for exam, because in parallel I'm preparing for another exam. Keeping focus on both topics is difficult, but I ensure that I study both topics, which are necessary for me. If you have free time, I advice you to focus solely on the CAPN exam
Conclusion
CAPM is important milestone for me, because I've got very valuable knowledge in structured approach, which will certainly helps me in my day to day work, which is not necessary related to project management. I'm fully convinced that it makes sense to introduce project approach to many activities, which can be line activities themselves.
Support us